Cafe Du Soleil
2723 Broadway Ave, New York, NY 10027
Order now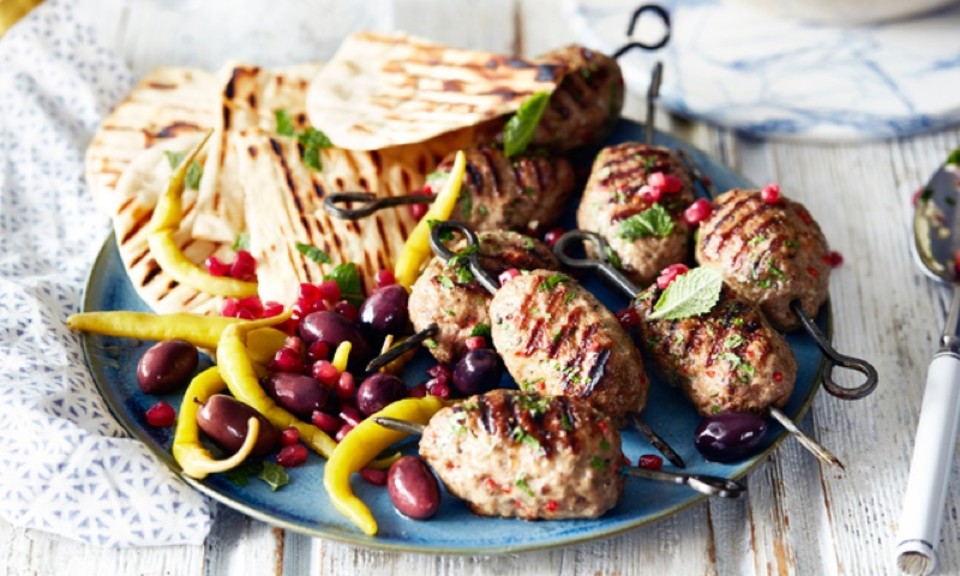 Lorraine
The food was really excellent. I was impressed with the quality and authenticity. I would have given it a good review in a restaurant so it was really stellar for takeout.
bill
Really excellent outstanding roast chicken with all the fixins- especially happy that it's not over cooked and a great value.
Jo
Absolutely delicious and very authentic french cuisine! Highly recommend!
Glenn
It's in my neighborhood and have been there often.
Jeffrey
Good mussels and calamari
Ruth
Consistently good. Even more so their delivery staff are really good. Tonight once the food was delivered our doorbell rang two minutes later. The delivery guy came back after looking at the signed receipt to apologise because he had forgotten some drinks. He brought them within 30 mins of leaving even though i had said he didn't need to, to just take the drinks off the bill. The fact that other places usually ignore forgotten items and you have to chase them or give up trying, this experience raised this restaurant in my estimation. Oh and their creme brle is to die for!
Samantha
I was hesitant to order because the reviews are inconsistent, but I was more than pleasantly surprised. I ordered the Steak au Poivre (kind of concerned as to what a delivered steak would be like) and substituted mashed potatoes for the french fries. The food got here in about 30 minutes and was neatly packaged. The steak was absolutely delicious and cooked perfectly (medium rare). The potatoes were also nicely seasoned, as was the peppercorn sauce on the steak. I will definitely be ordering again.
deb
Pleasantly surprised by how well they do with delivery. I knew they were good "in house" -- delivery food turned out just as great!

Packaged well (You CAN get steamed mussels for delivery! Amazing!)

Friendly delivery guy, who arrived at least 20 minutes ahead of the Seamless ETA.

Beautiful, perfectly made, delicious food.
Thomas
Great food. Good ambience friendly crowd good service. Good lively casual bar scene.
Delivery arrived toward later end of window provided (though still within) and burger was cold by then. But that's what happens in a busy Friday night and unlike a full entree burgers don't retain heat well I suppose.
Jessica
I have ordered from this restaurant several times over the past few months and the food is always amazing. Orders can take a while to arrive, especially on Friday or Saturday nights, but the food is definitely worth the wait. I especially recommend the meatloaf, salmon, and mesclun salad.
About us
Chicken, Dinner, French, Hamburgers, Mediterranean, Sandwiches, Seafood, Steak
Today

Delivery: 4:00 PM - 9:00 PM

Takeout: 4:00 PM - 9:00 PM

Delivery

Tuesday:

4:00 PM - 9:00 PM

Wednesday:

4:00 PM - 9:00 PM

Thursday:

4:00 PM - 9:00 PM

Saturday:

11:00 AM - 9:00 PM

Sunday:

11:00 AM - 9:00 PM

Takeout

Tuesday:

4:00 PM - 9:00 PM

Wednesday:

4:00 PM - 9:00 PM

Thursday:

4:00 PM - 9:00 PM

Saturday:

11:00 AM - 9:00 PM

Sunday:

11:00 AM - 9:00 PM
Drawing French culinary influences from the Mediterranean and traditional fare, Cafe du Soleil delivers superb dishes such as white boudin, frog legs, rabbit, and fish stews in the same rustic setting youd find on the continent. Few French restaurants in NYC can compare to the warm environment of Cafe du Soleil. While keeping to the high standards of French cooking, Cafe du Soleil is friendly and accessible. Cafe du Soleil is the perfect place as it embraces a passion for food, wine and culture. Picture yourself in a sunny French rustic bistro in provence as you inhale the scents of herbs and garlic and wonderful smells of slowly cooked stews with tender vegetables with a bottle of wine set out before you. The Upper West Side is a thrilling restaurant scene, and Cafe du Soleil stands out as the neighborhoods favorite French restaurant. Whether it is passers-by or regulars, Cafe du Soleil is an experience that few New Yorkers will soon forget.